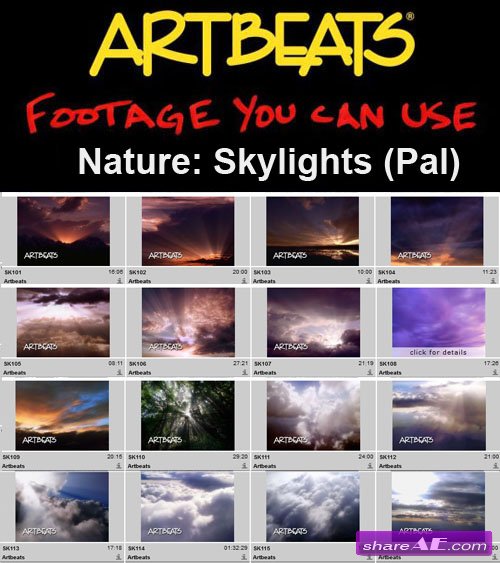 Artbeats - Nature: Skylights (Pal)
PAL | 720x576, 25fps | Progressive | QuickTime (mov) | 1.77 Gb

These breathtaking sunsets, secluded forests, glowing clouds, brilliant light rays and puffy cloudbanks are great for worship and dramatic uses. Packed with spiritual inference potential, this stunning collection also includes timelapse and POV shots. Collection contains 28 clips.

Artbeats - Nature: Monster Waves HD (1080p)
Full HD | 1080p | Progressive | QuickTime (mov) | 4.5 Gb

Hear the roar of the ocean, feel the warm water splash you, and respect the power as you watch some of the Pacific's most dramatic waves as they crest, curl and topple right before your eyes! HD collection features a selection of 15 clips.