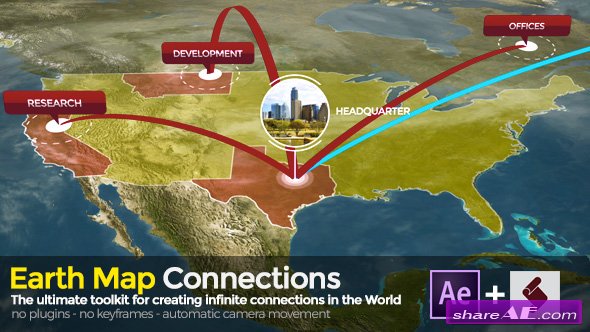 Earth Map Connections 20521238 Videohive - Free After Effects Template
After Effects Version CS5 | No Plugin | 1920x1080 | 358 Mb
Earth Map Connections is an advanced toolkit based on an After Effects project controlled by a powerful script.
With Earth Map Connections you can easily place infinite points of interest on an Earth map and create 3D connection lines.
The included script is the heart of the project because it gives all instructions to the project so you don't need to create, delete or modify any keyframe: everything will be created and modified by the script!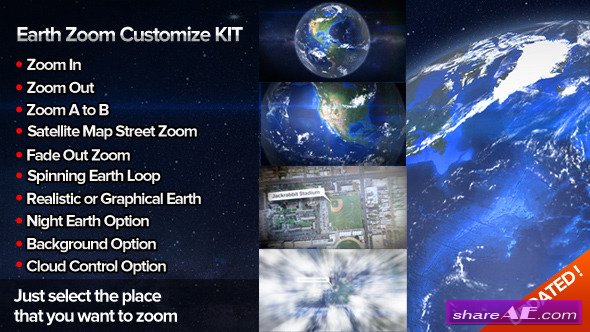 Earth Zoom Customize Kit 4 6451983 Videohive - Free Download After Effects Templates
After Effects Version CC, CS6, CS5.5 | 1920x1080 | No Plugin | 151 Mb
Just point the place/city/country and your world zoom animation will be ready automatically! Camera will start from space and it will fall into earth to your selected point. Zoom wherever you want!